Private SUV Wine Tours, Day Trip to the Best Winery in Sonoma and Napa Valley
Day Trip SUV Wine Tours with Private Wine Tasting in Sonoma and Napa Tailored to Your Taste
"Walk amongst the deeply gnarled trunks and twisted branches of 100 year old vines, then experience the wineries best wines deep within a cellar or cave, taken directly from the barrel by the winemaker himself. Or perhaps sit on a terrace with the entire valley before you as you are poured wines most people only read about."

Welcome to Max Napa Tours. We offer the best in winery tours and wine tasting in Sonoma and Napa Valley. Experience the best private winery tours in Napa Valley and Northern Sonoma regions with our experienced tour guides and comfortable luxury SUVs. We provide passionate wine enthusiasts with day trip winery tours that include SUV transportation and private wine tasting at some of the best wineries in Napa and Sonoma.
Each private day trip/tasting tour you take with us is planned and tailored to your taste. You will go on a private SUV with a your group and get to choose which winery you prefer and what type of wine you'd like for the wine tasting. Each winery in our wine tasting/day trip tour was chosen based on the quality of wine produced, the level of their service, and the beauty of the landscape in the area. All these will contribute to the best wine tour and best wine tasting experience you can have in Napa Valley or the Northern Sonoma regions.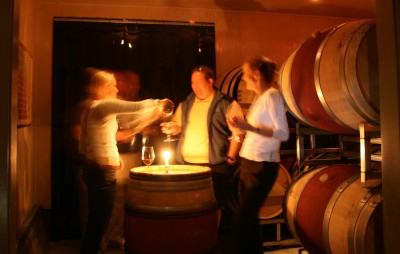 Our private SUV tours cater to all wine enthusiasts searching for the best wines/winery in the region and also to those who would just like to experience wine tasting and have a great time at different wineries in Napa and Sonoma. We are committed to bringing you an unforgettable wine tasting trip on our tinted SUVs that are stocked with all the amenities of a luxury SUV vehicle. Our private SUV day trips are also led by Sommeliers and expert wine educators who can help you make the most of your trip to the wineries. Each winery stop will be the new highlight of the day!
Start on your relaxing and educational winery tour at Napa and Sonoma regions with Max Napa Tours! Call us today at 415-310-9598 and one of our friendly staff will help you arrange a schedule for our private day trips. All our SUVs are cleaned after each use and are very well maintained by experienced mechanics.
We look forward to help you experience the best SUV wine tasting tours and make your next day trip to Napa and Sonoma fun, relaxing, and educational.
There is a wider range of hotel pick-ups with our best private wine tasting tours – please inquire. Includes tax, but does not include price of lunch or winery tasting fees.