Private/semi-private Wine Tours Sonoma | Semi-private Tours Alexander Valley, Russian River Valley | Wine Tours in Russian River Valley, Dry Creek, Alexander Valley | Private/semi-private Tours in Sonoma | Russian River, Alexander Valley, Dry Creek Valley Wine Tours
While Napa has enjoyed success with Cabernet Sauvignon, Sonoma had historically struggled to find a signature grape. They now have three – Pinot Noir from the Russian River recently thrust into the spotlight, while Old-vine Zinfandel from Dry Creek Valley is becoming known worldwide. Alexander Valley offers a lighter Cabernet Sauvignon. These wines exhibit typicity, or characteristics unique to their origin, and can often be singled out in blind tastings.

Our semi-private Northern Sonoma (Alexander Valley, Dry Creek Valley, and Russian River Valley) tours have small groups (6 people of less), which allow visits to all types of wineries, from large estates to tiny garagistes. Every semi-private tour in Alexander, Russian River, and Dry Creek is different but we typically visit 4-5 wineries during the course of the day.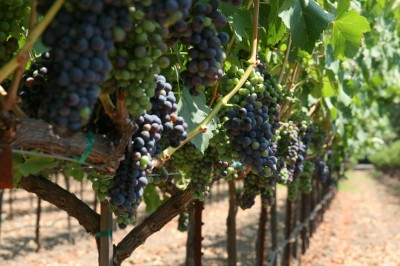 Semi-private tours services include hotel pick-ups from over 250 hotels in San Francisco. The semi-private tour usually lasts 8-9 hours, starting via departure from the Golden Gate Bridge. Guests are typically back in SF around dinnertime.
May we suggest… we're now able to ship wine from Sonoma, Alexander, Dry Creek, and Russian River Valley to your home! At the end of the semi-private tours, we can stop by a shipping store and have it delivered to your door. States range from $45 to $70 per case.
Northern Sonoma Wine Tour – $175 per person
Includes tax, but does not include lunch, winery tasting fees or gratuity (at your discretion). Maximum six people per vehicle.

.
.
10 reasons why you should take this semi-private tour:
1. See the best of Sonoma – Russian River, Dry Creek, and the Alexander Valley wine country. Visit small family owned wineries instead of the overcrowded commercial wineries.
2. Travel in luxury SUVs in intimate semi-private groups of 6 people or less. Join others from around the globe or schedule your own Russian River, Dry Creek, and Alexander private tour.
3. Go where the buses and vans can't – many of the best Alexander Valley, Dry Creek Valley, and Russian River Valley wineries don't show up on maps or in travel guides!
4. Taste exceptional small-lot handcrafted wines from Alexander, Russian River, and Dry Creek– absolutely the finest wines in America.
5. Explore everything wine country has to offer. Visit exclusive wineries, beautiful landscaped grounds, caves, and vineyards. Or take a side-trip to Armstrong woods – an unspoiled and less-visited redwood forest right in the middle of Sonoma!
6. Enjoy lunch in the beautiful Sonoma town of Healdsburg, or have a picnic at a semi-private winery amidst the vines.
7. Taste great Pinot Noir's in the famed Russian River Appellation, stunning Cabs in Alexander Valley, or delicious Zinfandel's in Dry Creek!
8. Customize your tour according to wine region (Dry Creek, Russian River, etc.) or grape type (Pinot Noir, Chardonnay, Zinfandel, etc.)
9. Request specific Alexander Valley, Dry Creek, and Russian River wineries – go wherever you want!
10. We know you work hard – you deserve it. Our groups consistently have the most fun of any tour company.